Glenforest Secondary School


Classes of 1969 - 2019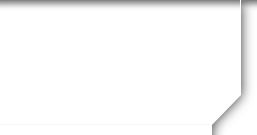 Message Forum
Welcome to the Glenforest Secondary School Message Forum.
The message forum is an ongoing dialogue between classmates. There are no items, topics, subtopics, etc.
Forums work when people participate - so don't be bashful! Click the "Post Response" button to add your entry to the forum.
02/03/15 06:24 PM
#106

Hope to see you there, Diane!
02/04/15 09:15 AM
#107

Hello all,

It's so nice to read the messages of everyone. I think the posting of a few pictures really helped inspire us to reach out to each other.. So...here are a few more.... But first a few messages!

Paul...thanks so much for your condolences in regards to Ted. it's very much appreciated.

Sue...It's so nice to hear from you! Thanks for reaching out. Hope you're having fun with your flowershop. When my son Brandon and his wife Rachel were first married, they were located not too far from your shop on Brant St.

Hi Dorothy...Wow! what a memory! When I think of you I seem to recall a person with an incredible smile, and warm personality...hope you're doing well. I forgot about that gig of Ted's. Was it at a place called Adam's Rib? Before Ted & I worked together in our own band, he played bass in 3 different groups. I can recall going out several times to see him perform and that's the only place I can think of in Etobicoke.

I think each of us had our own circle of friends while growing up in Cooksville/Mississauga. Each of the three schools I attended were still under construction when I first started in them. In Grade 6 at Forest Glen I met Jim Wicks and he is still one of my dearest friends today. At Glenhaven, my 3 other inseperable buds came into the picture. They were Brent Smerdon, Kevin Hooper, Ashley Clarke & later Paul Jefferson. From the music side of things came people like Lou Bartolomucci, Steve Warden & Dean Scovell. Each year was different. One summer was spent jamming and hanging out with Sue Cioci & John Livingston who was a great drummer. Another fun year for myself & the boys was spent with Shirley H. Sue S. & Kathy Franklin. I eventually met and later married Heather Brown. We have 3...4 (now) wonderful children. Heather and I eventually divrced but we remain great friends.

I really haven't kept in touch with people but here's a bit of a scoop on the people I do know

Jim Wicks. Jim & his wife Marie live in Florida. He works as an independent Fillm Colourist. Jim spent many years in the news industry, starting in radio, then as a reporter for CTV new, was the CBC weekend news anchor and then read news at different TV networks across North America.

Brent Smerdon. Brent entered Metro Police force soon after school. After putting in his 25 years of service Brent retired and now runs a Christian Montessori school with his wife Joan in Newmarket.

Paul Jefferson. Paul lives in Saskatchewan

Ashley Clarke. For many years now Ash has worked as a high end product specialist for Yamaha. He's the Global trouble shooter for engineers using Yamaha Consoles at massive events where the machines are used.

Cheers Everyone!

Ron
02/04/15 10:16 AM
#108

Ed Rector, would love to get in touch with Pat's brother Geoff. Is he still living on Vancouver Island? Would appreciate if you could forward me his contact information. Thanks. Doug
02/04/15 11:08 AM
#109

Thanks to everyone I have let my brother in law know of all your kind remarks.By the way does any one know or heard from Sue Law she was a member of the school band.Thanks Tedd Traynor
02/04/15 03:42 PM
#110

Good to hear from everyone. I've been out of the loop down at the end of the world here in Windsor/Detroit for thirty years now and contact has been tenuous at best. Glad to hear still more bits of news.

I'm not sure what became of Pam Benson. I kept in touch with her until some point on in our 20s when the thread unravelled. Looking forward to actually knowing about and getting to the next reunion, but it does seem a long time from now. Maybe some of us early-days folk could manage something less formal between now and then? I would be game.....
02/04/15 04:48 PM
#111

To everyone that was at Glenforest in the early years Pam Murphy Wiggins has started a Facebook page GFSS Golden Alumni if you are on Facebook ask to join we have had 2 or 3 get togethers already.
02/04/15 08:38 PM
#112

First of all my condolences to the families of those who have passed.

I currently live in Kingston Ontario with my wife Stephanie and 3 kids (17,17 and 22).

Reading these posts have brought back many memories from my first day in grade 9 which was 2 days after I landed in this country and Andrew Adamzcak was assigned the task of being my orientation guide, (thanks Andy) to the 40th anniversary after party at Sal Battaglia's house where Rick Greene being Rick Greene scared my then 13 year old daughter by asking her out on a date.

Over the years I have kept in touch with Ed and Pat but not since they decided to retire to neverland or Iron Gate.

I was never part of the music scene other than the time I had my arm twisted to join the choir. The only reason I passed grade 9 music was because I promised the teacher that I would never take music again. Ironically, all 3 of my kids play/played in the school band. (flute, percussion and saxaphone). That must come from my wife's side of the family.

Looking forward to seeing you at the 50th and possibly sooner.

Kevin
02/05/15 01:44 PM
#113

Hi you guys.

Not normal for me to post onto anything like this, but I was laying on the couch on the weekend watching Hot in Cleveland, my wife Chris was over on the computer fixing something for me on my email account. She got it fixed and said to me that there were a few unopened Glenforest posts. I asked her to read them to me,...'cause I was busy. Then I got the first message about Lynda. Like many of us, I hadn't seen her since high school, but it is always very hard to hear. As reflected so well by Bruce Rutter's post, Lynda was such a happy and energetic person. Reading through the lines on the posts from the Funeral Home site, she had endured quite a battle with her illness. Through high school, I was one of Lynda's fans because she played guitar! She and I ended up teaching children's gymnastics for the Parks and Rec. I would pick her up and we had a few different schools to teach at. One night she asked if I wasn't in a hurry to get home, she would like to stay and work on her Tennis swings...suggesting I could join her to make a pair. Couldn't be THAT hard I thought and we began. Only a few minutes in, watching me go into frantic gyrations she asked if I could just sit and wait, while she used the WALL to practice against instead of me...on the way home, in Lynda's most dignified way, she asked how I could teach gymnastics and yet had never touched a Tennis racket. Lynda would be now be pleased to know that I have not touched a Tennis racket since. Further, teaching gynastics?...I have enough trouble just getting off of the couch.

I married Chris (Lovering), a "year-of-75" Applewood grad in 1979. So Chris has been acquainted with many Glenforest characters. From pre-high school years she remembers Cindy Traynor. Therefore we both knew of Cindy and Tedd. Two great folks. Chris recalls seeing Cindy through high school years driving her small red Toyota...and barely able to see Cindy above the steering wheel. Tedd, Mesothelioma Cancer is what took my Dad too, I am sure Cindy's battle was long and hard for all of you.

Ron, when you referred to your brother Ted Wilmot dying in 2008, I felt I should call my sister Marlene...you may remember the Comeau twins...I asked if she remembered Ted and told her of that sad news. Of course she remembered Ted clearly. She remembers he and Charlene would hang once in a while. Marlene says he was a gifted artist in many ways and recalls him acting in a school play and nailing his part so well. I also enjoyed Ted as he would help me on the guitar when I was in grade 8. Even though he wasn't a guitar player as such he used his flute or bass guitar to offer me instruction on open-tunings. I should have paid more attention, but I'll never forget his talent.

Ron, if you have been teaching music, I know that you have inspired and have become a mentor to many, many students. Your keyboard playing was inpiring even back in 1974! I am sure everyone remembers hearing you "practice" in the side-room after school every day on that old upright. Again, I should have paid more attention.

If I may, an Ozzie memory; he eventually left us for Port Credit High School. The following year, Bruce Rutter one day mentioned that he had to go see Ozzie and was offering a ride to whomever wanted to come along. Myself, Chris Charney and Mark Chorney decided to go. I was especially interested because Jim Wicks had moved to that school as well and the word was out that Jim had just purchased a new Rickenbacker Bass, and I had never seen one in real-life. We also wanted to leave an impression to the Port Credit Students that Mr. Brezden had friends at OTHER schools too. We made quite an impression...how cool was it to pull up in Bruce's Pontiac station wagon?...with...wood...siding (!) Yes we left quite an impression. Jim showed us his white Rickenbacker 4001, but none of us were to touch it. That was ok, I'll never forget that gleaming piece. I always thought of Jim as a neat guy...now I KNEW he was! I purchased the Hofner bass that Jim is holding in the above picture.

I see some people falling asleep at the back so I know what to do...signing off and wishing you ALL well !
02/05/15 10:11 PM
#114

Wow, Steve.... definitely no one falling asleep here, behind the wheel or otherwise. It really is interesting to see everyone recollections intertwining, seeing moments and people from different vantage points than our own. In my life in general I often hear people complaining about how horrid their high school years were, but whatever ups and downs we had back then at GFSS I think most of us enjoyed those years. I know the school has grown and changed over time, but back then it was more like "the little school that could". What was the initial uptake? 400? 600? I remember when we first moved to the school when it was built there were about three lockers for every student....

BTW the old Pontiac wagon wasn't a woody. My Dad would never have spent extra for fake vinyl. I don't remember whether we had the green '70 or banana yellow '72 that day going down to Port Credit. I'm surprised I wasn't driving the '66 Mustang GT by then as I bought it in the summer after gr. 13.
02/06/15 01:29 PM
#115

Oh Bruce, I know we were embarrased...so it must have been the banana-yellow one. If only it HAD been the Mustang, we would have been out 'till the wee hours of the morning. We would have ended up on Eglington Ave North of Square One because there was only one car that went by every forty minutes and it fulfilled the need of our childishness...at least mine anyway. Your Mustang was in great shape...my '69 six cylinder Mustang was so rust-laden, from the outside, one could see the window lifts working through the door rust hole. Nevertheless, many commented that the car was likely to have a brighter future than the owner.

I recall watching the finishing touches on Glenforest construction from my friend's back yard on Pagehurst.

( Summer of 1969 ? )
02/06/15 08:15 PM
#116

Steve.... yes that last bit of behind-schedule construction would have been in the summer of '69. Even when we finally moved in (January? something like that) there were quite a few things not quite finished. The shifts at Applewood I recall being rather odd and tiring somehow; vague memory at this point.

It must have been the "banana wagon" we took that day, '72 Lemans, 350 big block. It actually could scat pretty well if one wanted it to. I'm not surprised your Mustang rotted out. Mine did as well and I had it rebuilt about '75. Cars of those years just did that. You seem to be holding up way better than the car, never mind the predictions!
02/07/15 12:29 AM
#117

Am watching The Last Waltz on t.v. In my view the best doc ever......for those have gone, will enjoy for you, for me , WILL/ as in mine - will say to say play at the wake, so if you don't know it, find and play for those gone and enjoy for those of us still here
02/07/15 09:17 PM
#118


Everyone is immortal as long as they are in our memories.

 It will be amazing to see everyone at the next reunion. 
03/16/15 07:30 PM
#119

Lets keep things moving and not forget each other now that a bad situation has brought out many old friends.

Anybody up for getting together somewhere over the summer and rekindle old memories over some fun times.
03/17/15 10:26 AM
#120

Leslie Zurek (Silvestri) (1985)

Good morning everyone! Many past students keep in touch I note from different times. It is very cool that we have this Forum. I look forward to the reunions. Last one we attended reconnected us.

I am reaching out for support and volunteers if you are out there. My husband, Carlo Silvestri is running for city councillor. There is a byelection happening in Ward 4. Some may live out that way now or have relatives here. The ward encompasses the city centre.

If you have highschool students interested in gaining community service hours this is a good opportunity. If you have students interested in Politics and the dynamics what better way then to experience it.

Election day is April 27th 2015. www.silvestri4ward4.com

Just message me Leslie Zurek-Silvestri.
03/17/15 11:03 AM
#122

I'm all in favour of putting together something this summer. I have missed all of the reunions so far, was planning on coming to the last one but work suddenlý got in the way. Living down at the end of the world here in Windsor I'm probably not as useful as I might like to be, but anything I can do I would be glad to. The first thing would be to get the word out and then compare schedules and see what date(s) are feasible. I have a pretty good idea of which weekends are booked for me, though a few confirmations have yet to come in. It sure would be great to see folks!
03/17/15 02:32 PM
#123

(class of '80 / '81)

Aloha All -

Happy St. Patty's

I just finished reading through all the forum postings since 2009 (PHEW!)... and the thing that struck my mind is that: "Wow! I really do not know ANY of these people". I was starting feel bad until I realized the reason for that is most of the postings are from people who graduated 10 or more years prior to me. Since this is an OPEN forum for such a wide range of graduating years, it would be so helpful if people would state their graduating year at the top of the comments (kind of like I did) -- so that at the very least we can have a reference point if the person posting was a classmate or even in the school within the 4-5 years we each attended.

Okay - so with that being said -- I would just like to offer my condolences to all the friends, classmates and loved ones of those who have left us. We have also lost so many people from the graduating classes of 1978-'81, far too soon. And just got notice of another who may not have much time left :(

Life is Short * Live Life * Love Others * Love Yourself * Be Grateful

~ Hopefully I will be able to attend the next reunion... (flying in from Hawaii makes this super hard and super expensive)

Shout out to Wayne Issacs... (I think you are the only one who posted that was in school with me :)
04/14/15 01:39 PM
#124

I saw a few familiar names and thought I would pop in and say hello. It's great to be able to reach out and reconnect with friends from the past. So many years, so many changes. I am saddened to hear of the passing of our classmates, teachers, and family members.
04/21/15 02:40 PM
#125

Skyler Berry - Graduating Class 1980 - 1981

A lot of you are talking about construction and the building of the school. The final construction wasn't really complete until the late 70's when the Tech Wing was completed.

I don't see many from the late 70's on this web site, I wonder why. There was some great teachers. Two of them had the same name Cook. Does anyone remember them? or what happened to them? Or do you know about any of the people from that era - teachers, students, caretakers - whatever happened to Bill the caretaker?

FYI - if any of you are planning a Reunion or summer get together - don't forget about Muddy Duck's which is a restaurant on Dundas Street iand 427 if you recall. It is pretty well the same as you remember it and it is owned by a guy who graduated the same year as I did. I should remember his name, but it has been a long time. Just let him know that you are a Gryphon,and you will get special treatment.

Are there any guys from the old football team on this web site? when Principal Ford was the Coach?

Can any of you still get into your old football jackets?

I like the idea of posting the Graduating Year beside your name.

Too bad we can't go back to school at this age - it would be a lot more fun!!
08/11/15 11:33 PM
#126

Does anyone know what happened to the Prouse brothers. One was Geoff. They attended GFSS in the late 70's and early 80's. Just curious as we were friends before I lost touch when I went to U of T.
09/23/18 12:22 AM
#127

Does anyone know what happened to John Dundas, he was a teacher 1972.
09/23/18 10:39 AM
#128

Hi Helena Ross. Do you remember me? I am Janne Brown and I graduated in 1981.
12/31/18 02:51 PM
#129

Elaine Saunders (Smyth) (1979)

Hey Janne Brown:

I'm sure you were a member of the Bethesda youth group and went to Bermuda? I'm attending the reunion. Hope to see you there!!!! Elaine (Saunders) Smyth
01/01/19 04:38 PM
#130

Andreas Engel (1972)

Just taking a look around...