Glenforest Secondary School


Classes of 1969 - 2019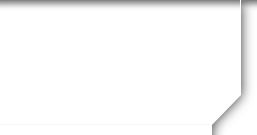 Message Forum
Welcome to the Glenforest Secondary School Message Forum.
The message forum is an ongoing dialogue between classmates. There are no items, topics, subtopics, etc.
Forums work when people participate - so don't be bashful! Click the "Post Response" button to add your entry to the forum.
| | | |
| --- | --- | --- |
| | | |
02/01/19 08:12 AM
#161

Tina Karavelos (Manousos) (1982)

Hello Billy, We understand that you are the messenger only. The two separate events on the same evening of June 1st, 2019, divides us all. The idea of the 50th Reunion is to re-connect with as many people as possible. Ben Grimes idea of having a Friday evening event, as well as the Saturday lunch/brunch at the school then the Saturday evening at Treport might be the only solution at this time. It may still be difficult for people to get to all events with everyone's busy lives/schedules and those having to travel from far distances, but at least there are not two events happening simultaneously in two different locations. We hope that the plans for the school events are still flexible. Would welcome suggestions from other allumni out there.
02/01/19 10:31 AM
#162

TO ALL GLENFOREST ALUMNI

For information now, and as it becomes available, for the 50th Reunion being held at

Glenforest Secondary School starting at noon on Saturday June 1, 2019

please go to (and please join) the Facebook Site:

Glenforest 50th Reunion - Together Again

Thanks Everyone!!!!
02/01/19 01:28 PM
#163

I'm not sure how these 2 events are conflicting with each other. The first event starts at noon. Doing both the same day helps the ones who are out of town.
02/01/19 03:55 PM
#164

I look forward to the afternoon event at the school on June 1

I was never planning to attend a Gala, so this event allows some of us to reconnect in the afternoon

Those who are attending the Gala, now have the bonus opportunity of seeing people they would never have seen at the gala, by attending the school in the afternoon. Hope to see some familiar faces on June 1.
02/06/19 10:43 PM
#165

The 50th Anniversary Gala is hosted by the GFSS 50th Anniversary Committee approved and on behalf of Glenforest Secondary School. The Glenforest 50th Anniversary Gala is for all "Student & Staff" ALUMNI from 1969 through to 2019.

Tickets can be purchased for $90 through online banking by etransfer sent to email address gss50th@gmail.com OR by money order payable to GSS50th and mailed to C Heeney @ 41 River Rd, Brampton, L6X 0A8. Please mark your correspondence clearly with your name, your graduation year as well as number of tickets, and keep your records as proof of purchase.

All prepaid tickets will be available for pick up at the door of Le Treportthe night of the Gala.

The itinerary for this evening's event will include a Professional Emcee, Entertainment to be announced at a later date, Buffet & Personalized Dessert Table, an amazing Free Giveaway per ticket, looping Memory Lane slide presentation, a plethora of door prizes, Raffle tickets, 50/50 Draw, On-line interactive Trivia game you can play on your own phone at your tables, Memorabilia Showcase, Free Gala Photo booth all night long and ESPECIALLY the perfect ambiance to reunite with friends, reconnect with your past school chums, meet face to face with your new Facebookfriends and dance if the music motivates you... as well as a few more EXCITING SURPRISES along the way that will be sure to knock your socks off!!!

***Please note***CASH BAR & DRESS CODE (NO JEANS allowed ),wheelchair accessible
02/15/19 11:27 AM
#166

No drama. It's at the school. Go if you want (or not). It's a great chance to spend some time at the school. Read both Facebook pages and you decide which one (or both) you want to go to. The whining needs to stop. Here's the link to the other group https://www.facebook.com/groups/353181428606620/?ref=share (to balance the prom event promo above) seriously people, we're all adults with better things to do than complain about this stuff.
02/16/19 11:58 AM
#167

English: 101

The definition of a Prom is: a Formal Dance held by a High School at the end of an academic year, typically in their senior year...(for some us that was 50 years ago!!!)

The definition of an Adult Gala: a social occassion with special entertainments or performances... of which we are providing ( elegantly casual no black tie)
04/29/19 05:44 PM
#168

GLENFOREST 50TH REUNION - TOGETHER AGAIN - Update

June 1, 2019 at Glenforest Secondary School starting at noon and ending around 10 PM. The cost for this event is FREE!!! There will be NO Admission or registration fees. The only purchases, if you choose, will be for food, drinks, swag and anything you may bid on during the 'Silent Auction'. Pizza $5, Sandwiches $5, Beer $5, Wine $5. T Shirts will be on sale for $20, hoodies for $45 and Water Bottles for $15. All can be purchased on the day or you can go to the Glenforest Website and purchase with Cash On Line.

During the day we will have Opening Ceremonies, Softball Tournament, Music, Open Mic, Cash Bar, Prizes, Silent Auction and a pickup Basketball Games.

Come walk the halls, visit with your classmates and relive those glory days at Glenforest. Feel free to join Facebook Site Glenforest 50th Reunion - Together Again.

Looking forward to seeing you all at Glenforest on June 1st.
04/30/19 07:00 AM
#169

I think that people have to remember that the school originally said the reunion was a go and then renaged and said it could not happen.

That is when the Gala came into effect. Then the school said yes it could happen. At one time the school planned events were to end at 5 when the Gala started, I remember they even said free drinks. I am one that bought a Gala ticket as I wanted something to commemorate 50 years, now that the school is having something I will go during the afternoon, and will be sad to miss those not attending the Gala but are at the school after 5.
05/14/19 10:45 PM
#170

Several Gala ticket holders have expressed their genuine concerns regarding the unfortunate circumstances in the planning of Glenforest's 50th due to the school's on & off again availability. The overlapping of evening events has left them confused & still very disappointed to know Alumni will be divided for the evening portion. Our team has discussed their concerns at great length with empathy as we too were disappointed that a mutual compromise in the scheduling of events could not be brought to fruition.

Therefore, we have unanimously decided to rearrange our Gala itinerary to provide the following optional solution to continue chatting, reconnect with your past school chums, meet face to face with your new FaceBook friends & REUNITE Glenforest's Alumni all in 1 room!!!

We would like to extend an invitation to anyone who would like to join us for a Deluxe Cash Bar, free Tea, Coffee, water & cold nonalcoholic beverages as well as our Gala Silent Auction after 9:00 pm to dance to a professional DJ if the music motivates you!!!

Date: Saturday, June 1, 2019
Venue: Le Treport, 1075 Queensway East, Mississauga, L4Y 4C8
Cover Charge: prepaid $20 per person via on-line banking to gss50th@gmail.com
Dress Code: please no jeans
05/15/19 08:14 AM
#171

At the 40th Reunion there was a DJ in the large gym and it was empty. Everyone was outside talking becasue the DJ was to loud to talk to each other and catch up.
05/15/19 08:27 AM
#172

In response to Pam Murphy (Wiggins) 1971 post of 05/14/19 #172 the last comment added was PLEASE NO JEANS... I left GFSS in June 1972 because my parents had this bright idea to move us back to Prince Edward Island (in hindsight bad move) & the "no jeans" comment made me laugh. The denim jeans years was a real problem for teachers at GFSS during tenure 1969-1972. I mean nobody wore or possessed "NEW" jeans. The style was the rattiest, torn, repatched jeans you could ever imagine. Jeans that were literally falling apart at the seams. But the denimized students had to take a stand for what they believed "their rights" were. As silly as this may seem today, this would have been one of the first "life lessons" for some students (& some very quiet shy students) speaking up, stepping forward & voicing concern against authority & the establishment. Over my years I have come to realize that many essiential school lessons were learned not from textbooks nor measured by tests results but by an everyday participation in "school life". Thank-you GFSS, all schools & all teachers for those life lessons.... Congratulations GFSS on your 50th year anniversary. (Ron)
05/17/19 07:15 AM
#174

Hey Brian as an Assistant to the Fire Marshal, I am courious as to your post. The Ontario Fire Code O.Reg. 213/07 makes no reference to time as you have indicated. Would you be able to expand on that, I would like to know the reference.
05/17/19 11:19 AM
#175

Brian Kolman, The Gala is sold out. They are not looking to add sales. I believe their intention is to invite people who may wish to visit with friends attending the Gala. As of Jan 1, 2019 the Gala was the ONLY event planned. The school event was added after the school decided they could have it around the construction. The school originally said their event would end when the Gala started. The people who planned the Gala were originally working with the school last fall to hold the reunion at the school. When the school said due to construction they could not hold a reunion, the Gala organizers ran out and booked a hall so that something could be planned to commemorate the 50th!
05/17/19 12:38 PM
#176

I have been reading and seeing all the negativity regarding the upcoming reunion. Firstly Hats off the the organizers, You have gone out of your way and put in countless hours to bring this Reunion to fruition. You have all worked hard at this event and have had constants barriers jump in front of you. Thank you for all you have done. Secondly to those that have nothing better to do than complain about the organization of the event, None of you have stepped forward to assist in the organization, yet you are the cronic complainers, To all that have complained and found fault, you should be thankful to those that have worked hard and have taken the time from their faimlies to make this opportunity available to us. The events happening in 2 venues may not be ideal, however we now have an opportunity to get together and meet up with old friends at either , of both of the venues, those that are attending I am sure will find a way to meet up with people and make the best of the available situation. Thanks again to all the organizers for giving us this chance.
05/18/19 11:12 PM
#178



Janet - I'm aware of the whole convoluted chronology..but if yr telling me its already sold out then how can they add a single person now ? I guess it'll be no problem when the rest of the school shows up at 9pm for $20 to an already packed venue ? (Sounds like the kind of 'school' party we had at someone's house (RK!) for football Rookie nite in 91 with people ending up in the pool)

OR maybe it's not as sold out as yr saying ? OR do the dinner guests now have to leave by 9pm to make room and that's what Pam means when she says they had to rearrange the whole gala reunion ? Do you know what shes talking about "rearrange" cuz it looks like they just added a 20$ option without much more

Pam - If I'm wearing Jeans to the school function do I have to go home and change first? Or should I wear my casually elegant black tie attire to the school ? Asking for Ron !

Please dont take my comments as being negative; I should add my time at Glenforest was a real positive turning point for me and I'm looking forward to June 1st;

But only at a school like Glenforest have I ever heard of having 2 reunion parties in direct competition with each other, such that this type of debate even arises. Seriously hilarious, Together Again indeed.

When the school became available, the bad idea that was Le Treport should have vanished. Orderly refunds. The venue had plenty of time to fill the date, just like they did with the original Friday nite reservation (remember that?)

When I tried to ask questions or offer help to the reunion committee when it seemed nobody had a direct link with the administration or clue why certain things were happening, they (and me) got deleted. Maybe I talk too much, or maybe the answers would have been embarrassing to some & it's easier to ignore than deal with problems. My sole focus was encouraging a reunion deserving of a school's bicentennial, not simply filling an undersized venue with 500 random people who went to Glenforest in the last 50 years and calling it a smashing success because it sold out. Yes I cant believe that was our 'no school plan A' either

That being said, I have nothing but respect & admiration for the efforts of the Villano & Allen team & eternally grateful for their efforts in bringing an event of a magnitude that is fitting for the occasion, and the school for not going ahead with a full tear down renovation at exactly the 50 year mark.

Why it all had to unfold this way will perhaps never be revealed or understood, all I can say is that's the Glenforest I know

To all those unlucky ones without a golden ticket and must go to the actual in school reunion (which as far as I can tell will be most of you) I hope to see you there.
05/20/19 08:43 AM
#179

Brian thank you for your kind words. The Glenforest 50th Reunion - Together Again Committee, are working with Glenforest's Prinicpal, Administration and Staff with the one main purpose: For all the alumni to come and have a great time. See you there.
05/20/19 04:17 PM
#180

Hello Alumni:

Remember 'GRAD BASEBALL'?

Glenforest 50th Reunion - Together Again being held at the school on June 1st, 2019 will be having an Alumni Softball Tournament. Right now you can sign up on the Facebook Site. I know that many of you are not on facebook and would like to be on one of the teams. If you are not on facebook you can message me with your name and the decade you attended Glenforest and I will put your name down for you. The doors will open at noon on June 1st and the games will start right after the Opening Ceremonies around 2:30 PM.

Looking Foward to seeing you all 'Together Again'

Billy V
05/21/19 06:44 AM
#182

Thanks Brian,

Yes you are correct the occupancy is calculated based on a few different factors but regardless, the maximum occupancy must be predominantly posted and not exceeded. The venue would be responsible for monitoring tp prevent the occupancy being exceeded. As for the sprinkler comment, you have been watching to many movies, that is no where near being correct and in fact a violation and tampering with a life safety system.
05/21/19 11:02 AM
#183

"AWW YEAH"... we had a very successful meeting at Le Tréport on Saturday with the Manager & we have some great news to share... the hall we have booked at the actually holds minimum 225 to 360 max... we don't have to give them our numbers until the end of the month so tickets are back on sale!!! This will be your last chance to purchase a Gala Dinner ticket for $90 per person or a discounted table for 10 at $800 or just pay a cover charge of $20 to join us to REUNITE with your friends to socialize after a full day of events!!! Payments can be made online banking to gss50th@gmail.com it is just that simple... Dinner tickets will NOT be sold at the door!!! For your convenience there is an ATM in the lobby... Hope to see you there!!!
05/22/19 01:18 AM
#184

JUST WANTED EVERYONE TO KNOW THAT

PETER JOHN ALLEN AND I WILL BE LIVE ON THE INTERNET

TO CHAT WITH ALUMNI AND ANSWER ANY QUESTIONS

WHERE: FACEBOOK SITE: GLENFOREST 50TH REUNION - TOGETHER AGAIN

WHEN: MONDAY MAY 27st AT 7 PM

THE LAST BROADCAST WAS A BIG SUCCESS

HOPE YOU CAN JOIN US
05/22/19 02:24 PM
#185

GLENFOREST 50TH REUNION - TOGETHER AGAIN

NO Entry Fee / NO Registration Fee

Prior to the event you can go to the Glenforest Website

and use CASH ON LINE to purchase the following:

Pizza, Sandwiches, Beer and Wine $5.00 each

Hoodies $45.00 / T Shirts $20.00 / Water Bottles $15.00

During the Reunion On June 1st there are three methods of payment:

Cash, Cheque or Cash On Line

Food, Drinks, Hoodies, T Shirts, Water Bottles

Note: Alumni can use the computers and Printer

in the Library to use Cash On Line.

At any time when using Cash On Line you must print an invoice

and present it on the day as your proof of purchase.

Also, any one winning a bid in the Silent Auction

can only pay by Cash or Cheque