Glenforest Secondary School


Classes of 1969 - 2019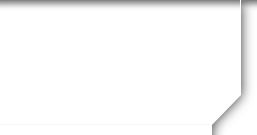 Message Forum
Welcome to the Glenforest Secondary School Message Forum.
The message forum is an ongoing dialogue between classmates. There are no items, topics, subtopics, etc.
Forums work when people participate - so don't be bashful! Click the "Post Response" button to add your entry to the forum.
| | | |
| --- | --- | --- |
| | | |
01/28/19 12:19 AM
#145

Luch is correct. The night event is now divided, many will go at night, many will not see each other. When 100% of the people bought tickets to the dinner dance, the school was unavailable, due to renovations. The dinner dance was the only option for any sort of reunion. The ultimate senerio for a reunion is at the school, doing what the school is organizing. This ONLY came available last week, when people bought tickets to the gala, there was NO OTHER option. To say suck it up and see your buddies during the day is just an ignorant statement. You cannot predict everyone will show up in the afternoon to see classmates that are not going to be there for the night activities. The people who bought tickets to the gala did so not out of hate, spite or anything, they bought tickets because it was the only reunion event at the time. Billy, I'm sure your doing your best, but call it what you want, re word it any way you want, spin it anyway you want, but fact is, if one group is in one place, and another group is in another, IT IS DIVIDED. What's wrong with Friday night at the school, and the day event on Saturday afternoon. Problem solved. There is a solution, if you are really trying for a solution.
01/28/19 10:41 AM
#146

I am fine with (and quite welcome) the reunion event at the school, when and where it is being held. The "prom" event social has taken on quite the Orwellian slant in my opinion and it's not something I particularly want to be associated with. People have purchased tickets and obviously want to go and that's fantastic - I'm sure they'll have an excellent time. From what I understand ticket sales have been quite strong. For the rest of us however, we now have a choice. For those going to the prom, they have 5 or 6 hours to join the rest of us at the school and then they can go and have an awesome time dancing and experiencing whatever they have in store for them at that event. It's a win win situation for all.
01/28/19 01:27 PM
#147

I'm happy that an event is happening at the school. Its a welcome option for those who did not wish to go the the dinner/dance. Having events during the afternoon and evening compliment each other. I commend the hard work and dedication that both coordinators have achieved.
01/28/19 01:27 PM
#148

I'm happy that an event is happening at the school. Its a welcome option for those who did not wish to go the the dinner/dance. Having events during the afternoon and evening compliment each other. I commend the hard work and dedication that both coordinators have achieved.
01/28/19 01:43 PM
#149

Hi Rob Suttie, you are 100% correct on everything you said, I agree with you, but you are missing the point. When people bought the tickets to the dance gala, there was NO other choice. If you or I wanted to have any sort of reunion, our only option was the dance, period. The dance venue was not for all, even I had issues, I would prefer the in-house school reunion. That being said, I still want to be involved with a school reunion, so the dance was the only option. Now out of the blue, the school renovations are postponed, and all of a sudden the school is now open to the reunion. Not only that, but overlapping with the dance reunion, dividing all those going to the evening reunion. You have said, just meet everyone during the afternoon event. Well guess what, NOT everyone will spend the whole day and evening at the school. If it's anything like the 40th Anniversary, majority will go at night. So no, lots will NOT be reunited with classmates at the reunion. What if tomorrow the school board decides to start the renovations to the school, and the school event is cancelled??? Then the dance again becomes the only event again. My thing is, there has to be a better solution to this, all committees, and principal need to sort it out. I would like everyone to be together, that's all. I talked to friends from other schools, they are laughing and shaking there heads on how this has become botched . Change the name to the "Glenforest 50th divided reunion"
01/28/19 02:10 PM
#150

Ben - I certainly can't argue on the planning aspect - it's been less than ideal from what I can tell, but here we are. Best to make the best of it and enjoy the time we all have together where and when we can. Also, a little bit of irony - I recall seeing that the "prom" event was originally going to be held on two nights, the Friday and the Saturday, being changed to just the Saturday in the last few months. At least the way it is now, everybody has access to both the reunion and prom events. I think we should just shake our heads, raise a pint, and enjoy the day. (I'm not sure if this provides any form of perspective, but the Glenhaven 50th held last spring was in the middle of the week, for about 3 hours, ending at 5:30pm, effectively ensuring that anyone with a meaningful job - you know, the type of job a good education prepares one for - was fully excluded from the event. To make matters worse, most people didn't even know about the event until after the fact. Comparatively speaking, this reunion, and I mean both events, are examples of organizational brilliance.)
01/28/19 02:23 PM
#151

Rob - I agree with you, in the end we will all have to make the best of both worlds that evening, still time for both worlds to come together, if organizers sit togther, and work something out, and take all the feedback into concideration. Im still trying to come to terms that MOST of my classmates will be at the school evening event, we will be divided from each other. The pint sounds great, might have to be at the 60th reunion though, i wont be there for the beer drinking event in the evening lol there are 2 sides to every story, and the truth lies somewhere in between.

Cheers Rob, hopefully see you June 1
01/29/19 08:24 AM
#152

Unfortunately this has taken a sour turn and sounds like to many chefs spoiled the soup. I still believe that having two different venues with different events at the same time is totally counter productive. In fact it brings to mind the old phrase divide and conquer which evidently is working based on the comments. Information was circulated that due to construction the school was not going to be available for the reunion, then we learn that circumstances have changed. Great now we can return to the school, which I am looking forward too by the way and would have been a great addition to a day of reuniting and reminiscing. So how did this evolve into two separate events? Will a schedule for both events be available here or do we also have to be part of an alternate site?

In my experience this is type of silo building occurs particularly in volunteer or social groups fairly regularly and on that note I can say it almost never works.

P.S. Where the hell did the time go!!!!!!!!!!!
01/29/19 10:16 AM
#153

Anyone know what time the event goes to at the school and if there will be a bar. I saw that they mentioned it would go into the evening and there was going to be pizza but I didn't see any other info. I would rather go to the school if it will be like the 40th reunion. We had a blast at the last one.
01/29/19 01:09 PM
#154

Karl, well said. John agreed, 40th was the best, the issue is that the people who bought tickets to the dance will not get to spend the night with alumni, since they will be off site and at another venue. Tickets were sold for the dance as the only option for any sort of reunion since the school was going to be under renovations. All of a sudden the school is now available, and there will be an evening event. Everyone would prefer to be at the school.
01/29/19 10:46 PM
#155

Yes there will be a bar and food at the school on June 1st. The days events will start at noon. To keep up with all the information regarding the reunion being held by Glenforest Secondary School there is a facebook page. Glenforest 50th Reunion - Together Again. That is the facebook site that will give you all the information regarding all the events happening at the school that day, so please join that site. Updates will appear as they become available.
01/30/19 08:35 AM
#156

I won't be going to either, had no interst in the school when I attended. I have no interest in attending again.
01/30/19 11:02 AM
#157

You had no interest when you attended (but you are registered on the alumni website) and you have no interest in attending the 50th anniversary (but respond to this thread)? I don't get it....
01/30/19 11:15 AM
#159


Ford. He's a waste of space.
01/30/19 12:29 PM
#160

HEY BILLY,

I'm not sure how this transpired but I hate to say this but you seem to be the fox in the hen house. Why when the Gala had been planed and was the only option, which I must admit must of taken a lot of effort, would organizers completely undermine these efforts to plan a completely separate event. I'm sure this could have been dove tailed which would have completely avoided this type of division. Very sad to say but it appears that some adults haven't grown up. Please save me from adding another link and at least have the courtesy to share the information on here as well.

Thanks
01/30/19 03:04 PM
#161

Karl is making this very simple to understand. Billy WHY are the people who bought tickets to the dance gala being singled out? Billy why are you NOT promoting ticket sales to the Gala Dance? Billy why are you only promoting your event that is over lapping with the Gala Dance? Billy STOP repeating yourself that everyone will enjoy whichever event they choose. Whats wrong with this idea. Have the School Pub night Friday night (EVERYONE CAN ATTEND). Open the school all day Saturday at 9am, have a breakfast/brunch deal, include special speakers, and other events in the school. Finish at 4-5pm (EVERYONE CAN ATTEND), There are tickets still available for the dance if people would like to continue. Sunday your call, do whatever you please if you feel there is more that can happen for the 50th reunion. there is no over lapping, everyone can spent time with everyone at the school, Friday night and Saturday. How fair is it for those from out of town that bought tickets to the dance, and wont see friends on Saturday night because YOU divided the reunion? re Write the script Billy. Be known as Billy the Hero, NOT Billy the Divider
01/31/19 07:10 AM
#162

First let me say I am not a hero or a divider. I don't make decisions for Glenforest Secondary School. I am only the messenger. There was a meeting at the school regarding the reunion. I was not in attendance, like I said I am not in charge. I was asked to be in charge and I said no. I said I would love to help out but I don't want to be in charge of the whole thing. My field is Theatre and my main goal is to put on a great auditorium Opening Ceremonies Show. Because I know how to put up a facebook site I did that too. I am not passing the buck here. Just letting you know exactly where I stand in all of this. I offer suggestions and take my direction from Glenforest Secondary School.

I did however offer many different ideas on how to do the reunion and they were presented at that meeting. The decision was made and all organized activities, on June 1, 2019 starting at noon, will take place before 5 PM. For all those that can't make it to the dinner/dance, food, drinks and the opportunity to connect will continue into the evening at the school.

I know I may be repeating myself, and I am sorry. I can only post what I was told.
02/01/19 08:12 AM
#163

Tina Karavelos (Manousos) (1982)

Hello Billy, We understand that you are the messenger only. The two separate events on the same evening of June 1st, 2019, divides us all. The idea of the 50th Reunion is to re-connect with as many people as possible. Ben Grimes idea of having a Friday evening event, as well as the Saturday lunch/brunch at the school then the Saturday evening at Treport might be the only solution at this time. It may still be difficult for people to get to all events with everyone's busy lives/schedules and those having to travel from far distances, but at least there are not two events happening simultaneously in two different locations. We hope that the plans for the school events are still flexible. Would welcome suggestions from other allumni out there.
02/01/19 10:31 AM
#164

TO ALL GLENFOREST ALUMNI

For information now, and as it becomes available, for the 50th Reunion being held at

Glenforest Secondary School starting at noon on Saturday June 1, 2019

please go to (and please join) the Facebook Site:

Glenforest 50th Reunion - Together Again

Thanks Everyone!!!!
02/01/19 01:28 PM
#165

I'm not sure how these 2 events are conflicting with each other. The first event starts at noon. Doing both the same day helps the ones who are out of town.
02/01/19 03:55 PM
#166

I look forward to the afternoon event at the school on June 1

I was never planning to attend a Gala, so this event allows some of us to reconnect in the afternoon

Those who are attending the Gala, now have the bonus opportunity of seeing people they would never have seen at the gala, by attending the school in the afternoon. Hope to see some familiar faces on June 1.
02/06/19 10:43 PM
#167

The 50th Anniversary Gala is hosted by the GFSS 50th Anniversary Committee approved and on behalf of Glenforest Secondary School. The Glenforest 50th Anniversary Gala is for all "Student & Staff" ALUMNI from 1969 through to 2019.

Tickets can be purchased for $90 through online banking by etransfer sent to email address gss50th@gmail.com OR by money order payable to GSS50th and mailed to C Heeney @ 41 River Rd, Brampton, L6X 0A8. Please mark your correspondence clearly with your name, your graduation year as well as number of tickets, and keep your records as proof of purchase.

All prepaid tickets will be available for pick up at the door of Le Treportthe night of the Gala.

The itinerary for this evening's event will include a Professional Emcee, Entertainment to be announced at a later date, Buffet & Personalized Dessert Table, an amazing Free Giveaway per ticket, looping Memory Lane slide presentation, a plethora of door prizes, Raffle tickets, 50/50 Draw, On-line interactive Trivia game you can play on your own phone at your tables, Memorabilia Showcase, Free Gala Photo booth all night long and ESPECIALLY the perfect ambiance to reunite with friends, reconnect with your past school chums, meet face to face with your new Facebookfriends and dance if the music motivates you... as well as a few more EXCITING SURPRISES along the way that will be sure to knock your socks off!!!

***Please note***CASH BAR & DRESS CODE (NO JEANS allowed ),wheelchair accessible
02/15/19 11:27 AM
#168

No drama. It's at the school. Go if you want (or not). It's a great chance to spend some time at the school. Read both Facebook pages and you decide which one (or both) you want to go to. The whining needs to stop. Here's the link to the other group https://www.facebook.com/groups/353181428606620/?ref=share (to balance the prom event promo above) seriously people, we're all adults with better things to do than complain about this stuff.
02/16/19 11:58 AM
#169

English: 101

The definition of a Prom is: a Formal Dance held by a High School at the end of an academic year, typically in their senior year...(for some us that was 50 years ago!!!)

The definition of an Adult Gala: a social occassion with special entertainments or performances... of which we are providing ( elegantly casual no black tie)