Glenforest Secondary School


Classes of 1969 - 2018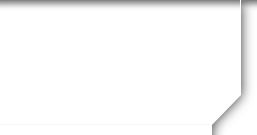 Yearbooks
We have begun having old yearbooks scanned for 2 reasons. First, in order to have a more permanent archive of the yearbooks as one or two of them "walked" at the 40th reunion. Second, so we can provide scanned copies of the yearbooks to alumni who lost or never bought their yearbooks while they were in high school. We also have a collection of old books that are available. I will try and keep the quantities as up to date on this page as I can. All old yearbooks whether hard copy or scanned are $20 per book. The scanned yearbooks are HUGE files so I can't post them on the website or email them to you. Sorry.
If you want any old yearbooks, email me at
gfssalumni@gmail.com
. They will not be ready for pickup or mailing until
we have received payment
. Cheques should be payable to Glenforest S. S. and then mailed to the school (address on the home page).
If you want a hard copy book mailed somewhere, postage will be extra.
All money raised from this is going towards the current year's yearbook.
Old Yearbooks Available
| | | | |
| --- | --- | --- | --- |
| 1971 | 0 | 1991 | 1 |
| 1972 | 1 | 1992 | 0 |
| 1973 | 1 | 1993 | 1 |
| 1974 | 3 | 1994 | 0 |
| 1975 | 2 | 1995 | 4 |
| 1976 | 1 | 1996 | 7 |
| 1977 | 0 | 1997 | 0 |
| 1978 | 0 | 1998 | 2 |
| 1979 | 1 | 1999 | 2 |
| 1980 | 2 | 2000 | 3 |
| 1981 | 2 | 2001 | 6 |
| 1982 | 0 | 2002 | 24 |
| 1983 | 1 | 2003 | 26 |
| 1984 | 1 | 2004 | 26 |
| 1985 | 2 | 2005 | 26 |
| 1986 | 2 | 2006 | 26 |
| 1987 | 3 | 2007 | 26 |
| 1988 | 0 | 2008 | 22 |
| 1989 | 14 | 2009 | 26 |
| 1990 | 5 | 2010 | 20 |
Updated June 30, 2017